My daughter has been running on my old P3 600@800 that I built for her sixth birthday. For her 13th birthday I decided she was way overdue for some more horsepower. Since I just happen to have a spare workstation on hand it seemed like the logical upgrade path for her. Although the "guts" are essentially the same, I pulled out the Matrox Parhelia and put in a card more suitable for gaming: an AGP 512M Radeon 2600.
But, of course, you can't just give a teenage girl a plain black computer (well, I can't anyhow) so once again I brought the machine down to Ron's Signs (the guys that painted the House of RagE computer and put the decals on my two Road RagE projects). This time though, I didn't really have anything in mind. Just told him "purple dragon". Here is what he come up with: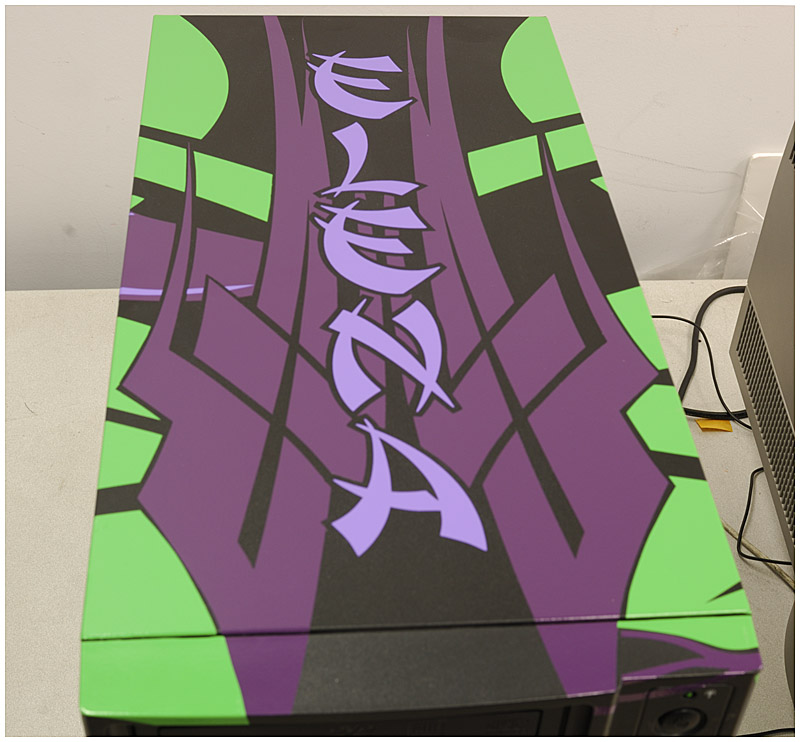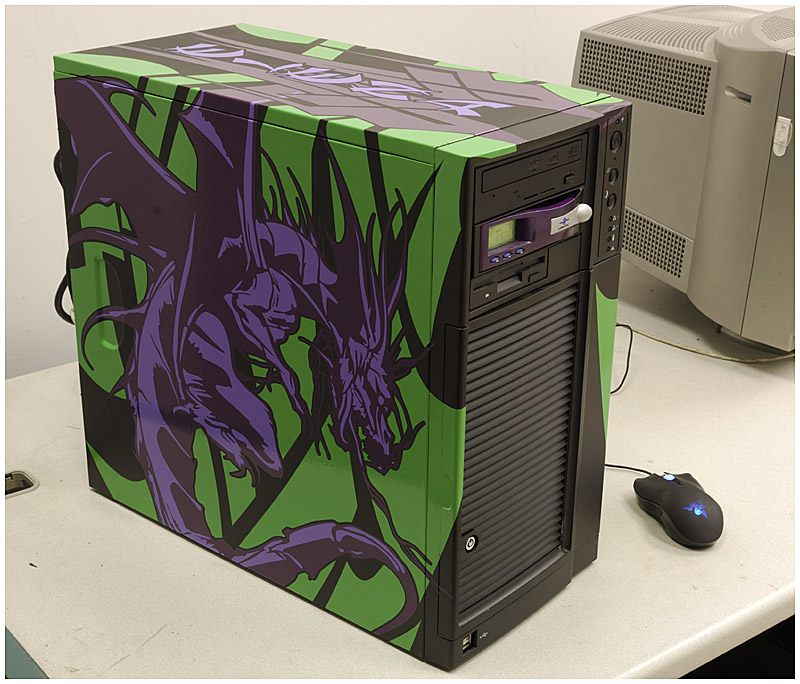 Although I didn't have time to completely tear the machine down, I did decide the wiring needed some cleanup:
What? Don't all 13 year old girls have dual Xeon workstations?