In the [H]ard|OCP forums, I learned of a company called Crystalfontz that was making an LCD display unit that would fit in a 5 1/2" bay. Also, that a fellow known as "Uller" had developed an application that would display MotherBoard Monitor statistics on the display. Well, that sounded cool enough to me so I ordered a 16x2 backlit display.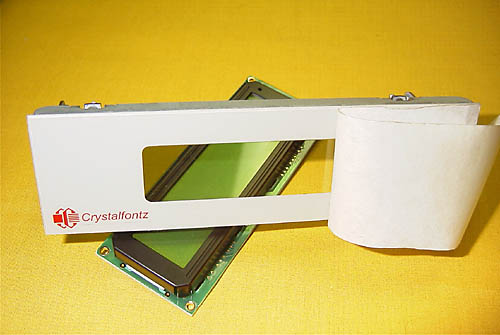 I knew I was going to have to build a new baybus since this case only has one 3 1/2" bay and the floppy is installed there. So I figured I may as well use the blank space on the edges of the Crystalfontz bracket to mount my switches and LEDs.
---
This time however, I had time to spare so I ordered standard three legged bicoloured LEDs (common cathode and two annodes). The schematic is much neater as was the component layout.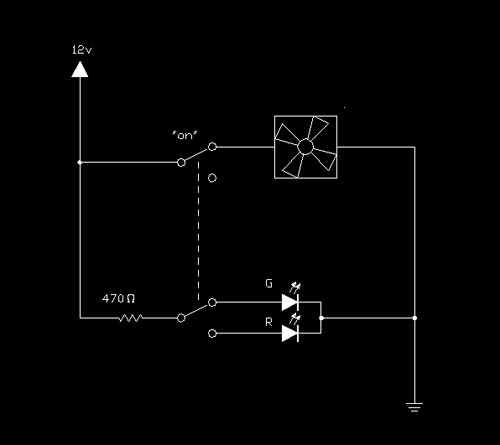 ---
So as usual, the first step is to carefully measure out where the components can fit before drilling.
---
The LEDs and switches are installed and soldered together.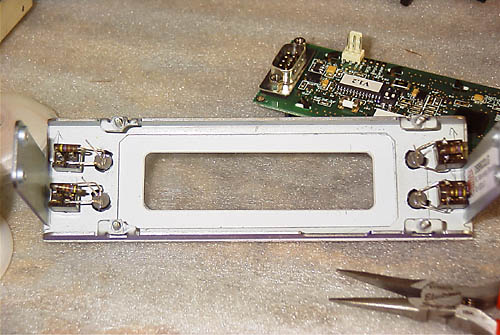 ---
Finally, the power leads are put in. Unlike the previous bay bus, this time only tails will be left to solder to (instead of the molex connectors).
---
The information for the LCD display comes from the serial port: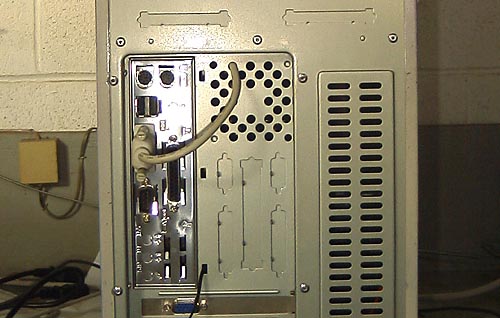 Getting the 9-pin D-Sub through that little hole isn't magic :) I just cut the cable in half, plugged in both ends, trimmed off the unnecessary length and individually soldered and heatshrinked each conductor.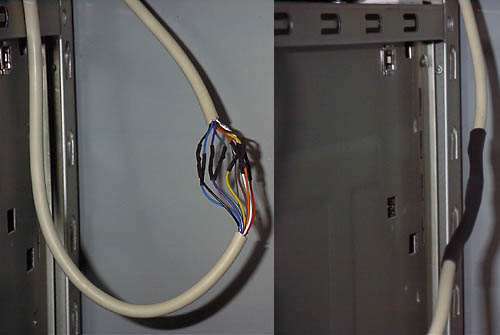 ---
And here it is in action: