[1] [2] [3] [4] [5] [6] [7] [8][9] [10] [11] [12] [13] [14] [15][16] [17][18][19][20][21][22][23][24]
Well, that was inevitable. With one partition just about at capacity and the other over 75%, it was time for that upgrade.
So here we go: twelve Western Digital 1002FBYS - one terabyte RE3 drives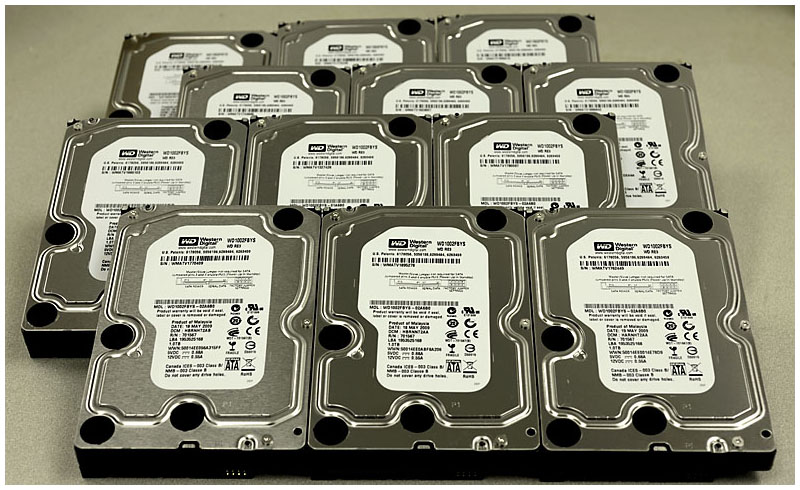 Next to load them into the empty drive bays:
Total installation time: 25 minutes! (I love this case)
Time to fire up the machine, check the second RAID card's BIOS and sure enough it sees the new drives: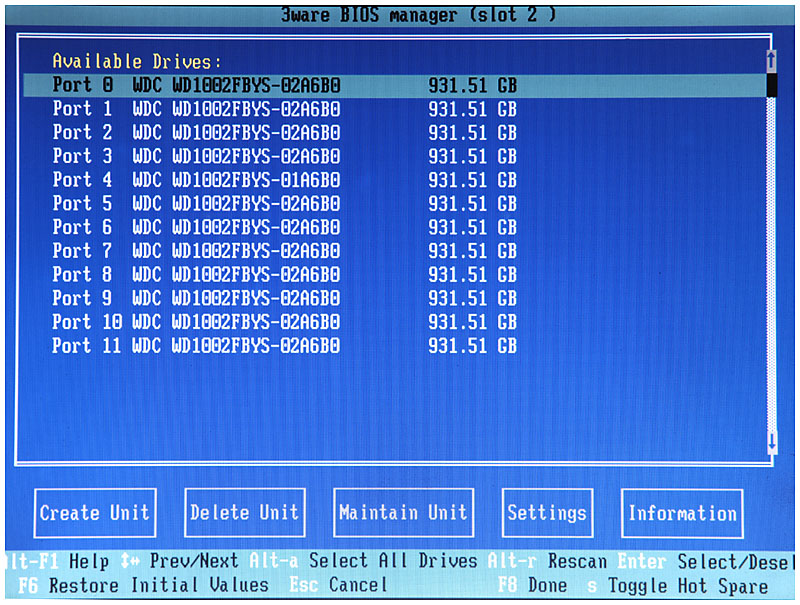 Again, one drive is configured as a hot spare:
And the new array is initialized. About three hours later the machine booted up as normal and - tada! - it shows a new 9TB array:
Finally, each of the new partitions is formatted and its ready to go:
That should last a while!
[1] [2] [3] [4] [5] [6] [7] [8][9] [10] [11] [12] [13] [14] [15][16] [17][18][19][20][21][22][23][24]