[1] [2] [3] [4] [5] [6] [7] [8][9] [10] [11] [12] [13] [14] [15][16] [17][18][19][20][21][22][23][24]
Ordered and installed a second 9550SX RAID controller:
Working on this machine is super easy now. This case is by far the best upgrade I've made to any machine.
---
I got a Private Message on the [H]ard|Forums from Mr Brent Crosby from CrystalFontz asking me if I would like a black overlay for the 634 LCD. I guess he thought the white just didn't match

---
Having got the idea from another H|Forum member, I won a Dell 1U LCD/keyboard/mouse on eBay. Paid $160 for it - not too bad.
It is in surprisingly good shape:
Painted out the Dell text so it will match the "Canyon Black" I used for the rest of the rack: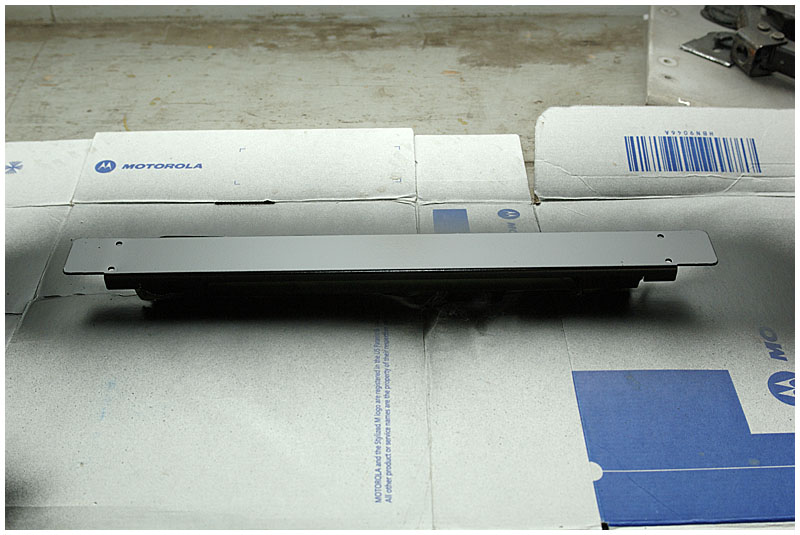 The sliding drawer is assembled and installed. Here it is closed:
...and opened:
While this machine was really intended to run "headless", it is nice to have for BIOS configurations, etc.
So, until I am ready for the 10T upgrade thats it for now.
Oops - looks like I'm ready. Click "next"
[1] [2] [3] [4] [5] [6] [7] [8][9] [10] [11] [12] [13] [14] [15][16] [17][18][19][20][21][22][23][24]