[1] [2] [3] [4] [5] [6] [7] [8] [9] [10] [11] [12] [13] [14] [15] [16] [17] [18] [19] [20] [21] [22] [23] [24] [25] [26] [27] [28] [29] [30] [31] [32] [33] [34]

Quick Links for Project Details:


In late winter of 2006, I noticed the little Frontier was "bleeding" coolant. Turned out it had blown a head gasket. When queried as to why this might have happened, Nissan Canada asked: "were you towing a heavy load?" So after a $2500 repair, I decided there was no point in destroying the little truck and it was time to upgrade.

Early March of 2007 I went down to James Toyota in Timmins and ordered a 2007 Toyota Tundra Crewmax Limited in Nautical Blue. My decision for the Limited was based strictly on the leather seats (I will never buy cloth again) but wow - when you get leather in a Toyota you get options! Here is a summary of the factory options and the dealer options I had installed. The only option I did not want was the Navigation System - there is no point in getting a $3100 stereo upgrade just to pull it all because it turns out to be disappointing (and you know it will).

On Friday, June 8th my Tundra was born! Two weeks later, it was sitting at the lot waiting to go to its new owner. This is what it looked like: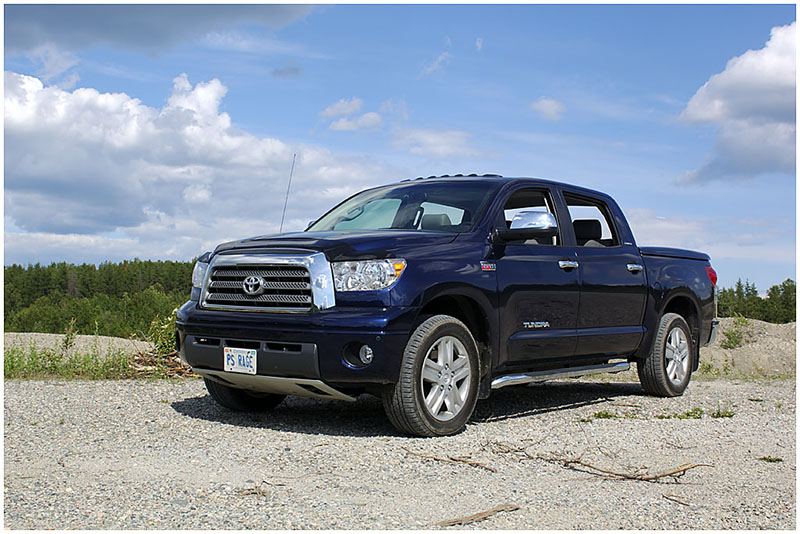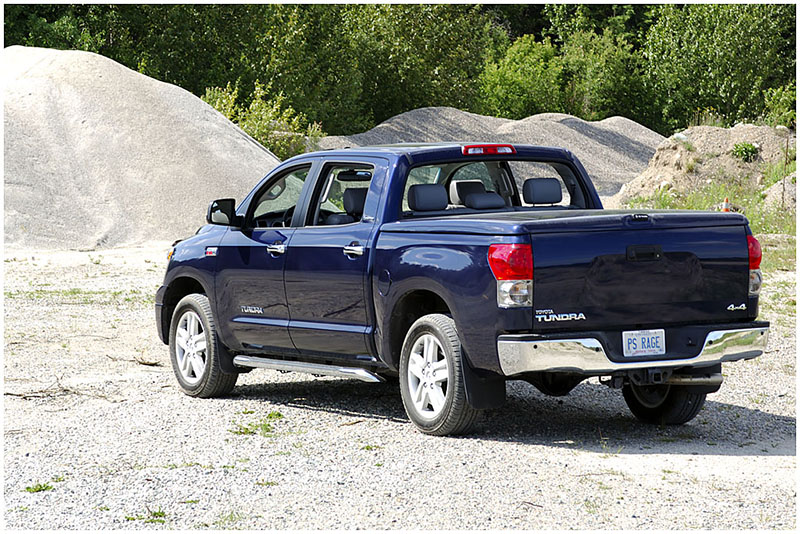 Helluva a nice truck! Even though it is classed as a "shortbox" the box is still larger than the Frontier's. The cabin is huge! There is more room in rear seating area than the front! Tires gotta go though. It came with Bridgestone P-rated 275/55R20s - in other words big car tires. So the first modification was a set of Toyo Open Country A/T 305/55R20 tires and a Toytec 3" lift kit.