[1]
[2]
[3]
[4]
[5]
[6]
[7]
[8]
[9]
[10]
[11]
[12]
[13]
[14]
[15]
[16]
[17]
[18]
[19]
[20]
[21]
[22]
[23]
[24]
[25]
[26]
[27]
[28]
[29]
[30]
[31]
[32]
[33]
[34]
I hate magnetic antennas and, of course, that is exactly what the Alpine nav unit came with. So, I ordered a Motorola PMAN4000 permanent mount active GPS antenna.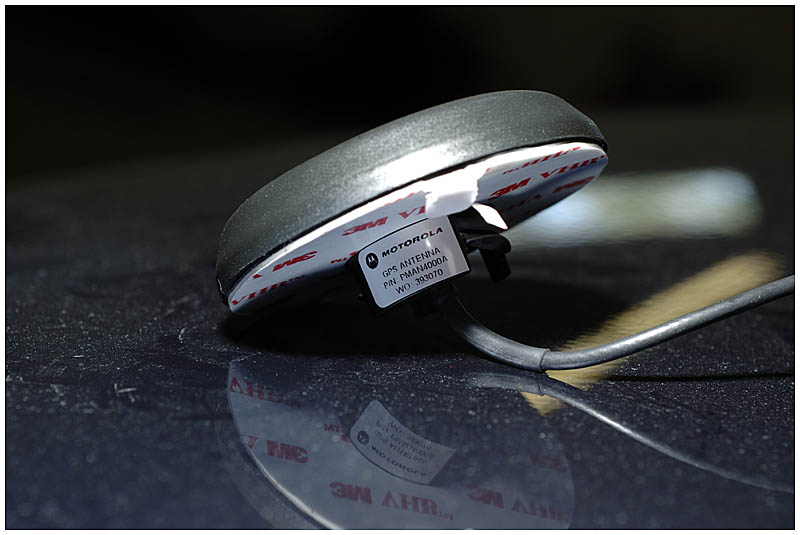 My original intention was to mount it dead center at the front of the cab. However, the motor for the moonroof is there. It hangs down too low to mount with the other antennas (would be in the path of the glass) so I decided to mount it way off center. This antenna requires a 1" hole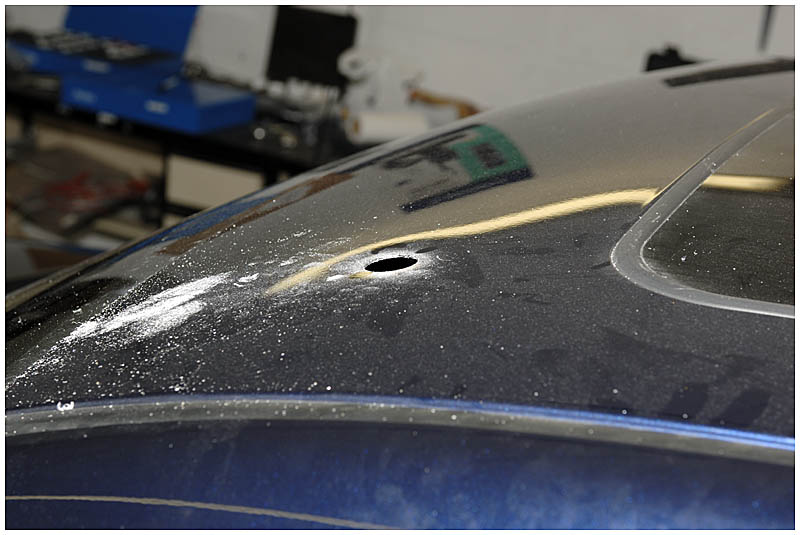 Not being entirely trusting of adhesive pads, I also put RTV on the inside of this hole (the other antenna mounts have rubber gaskets)
The coaxial cable is run inside of the driver's side A-pillar. These come apart like this by the way: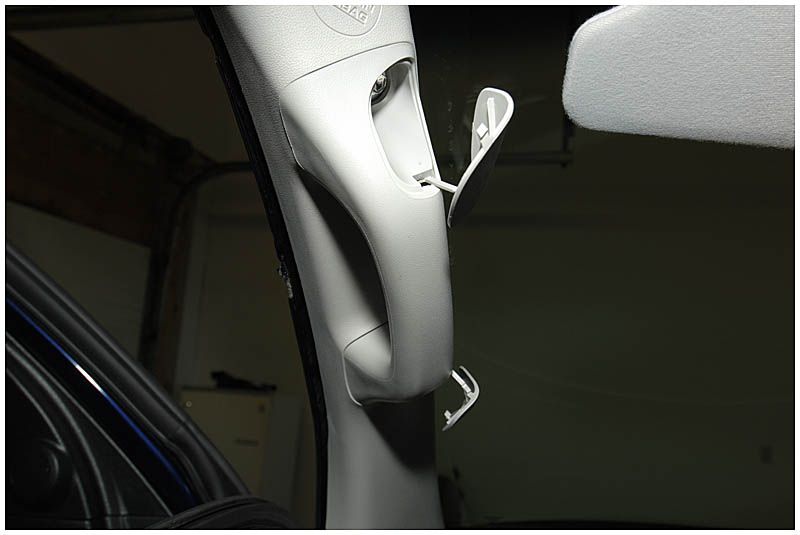 Gently pry on the back until it begins to slide out then you can release the front. Two 10mm bolts and the whole thing pulls free easily.
---
The nav unit can be controlled by voice. I installed the speak button on a lower control panel next to the VSC switch: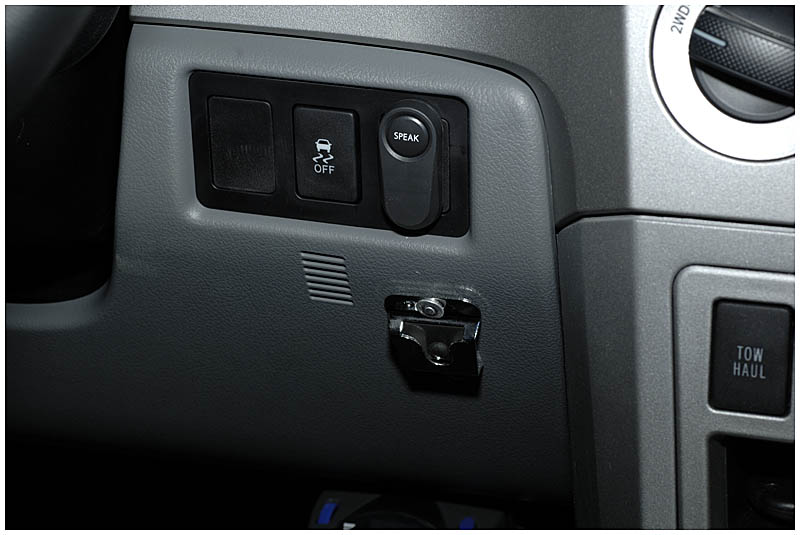 The microphone for the nav unit is installed next to the radio control head (center console in front of cig lighter plugs) :
---
While the headliner is pulled down, I decided to install the microphone for the Alpine KCE-300BT BlueTooth module. I removed the OEM microphone from the overhead console and put the Bluetooth one in the same location:
The mic cable was also run down the A-pillar and into the center console. The BlueTooth module itself was installed inside the storage box: